EMAG partners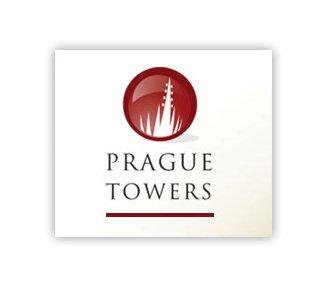 Prague is referred to as a "town of 100 towers". The truth, however, is, that including towers on churches, fortresses, private houses, etc. it is nowadays more than 500 towers. The towers we can use as an alternative way of how to see the city and it's places of interest. Would you like to climb to the top of some of them and experience the breathtaking views in the daytime or at night? Wear good shoes without stilettos, massage your calves, we will climb hundreds stairs... but the views will be worth it! It is possible to connect history with modern times by combining visit to the towers with driving Segway (a two-wheeled, self-balancing electric personal vehicle that balances itself using gyroscopes and tilt sensors). You can also have fun at Petřín Mirror Labyrinth or greet a new day with a steaming cup of coffee on the Petřín Tower (little Eiffel).

See the descriptions in the programme for precise information. Also, if you are fit enough and just hate wasting time sleeping, you can combine your own tour Sleepless in Prague, choose any Tower Night Tour, combine it with the breakfast on the Petřín Tower the following day and just continue with the lectures and excursions of EMAG. Come on, you can sleep back home! :-)

Mensa Czech Republic in co-operation with the company ABL FM Services who runs seven significant Prague monuments (Petřín Observation Tower, Petřín Mirror Labyrinth, Tower of St.Nicolas Church, Lesser Town Bridge Tower, Old Town Bridge Tower, Old Town City Hall Tower and Powder Tower) agreed on a great discount for you. In the time of EMAG you can visit all these towers and the mirror labyrinth for 50,-CZK (price per one person, providing you show a visitor´s card of EMAG or a members card of Mensa Czech Republic).


Caribissimo is a Dominican Incoming Tourist Service Company offering: reservation of accommodation, comfort transfers, large variety of excursions, professional assistance of multilingual staff, briefings in hotels, organization of incentive trips, circuits, famtrips, coordination of different events (e.g. weddings), packages for golf players, divers etc. More information on: www.caribissimo.com.
Caribissimo, together with Princess-Hotels and Resorts, offer the first price for the winner of the competitive part of EMAG, which is 8 days stay in 5* all inclusive hotel for two persons -without air ticket (airport in Dominican Republic-Punta Cana-PUJ). The hotel is Bavaro Princess and you can find it on www.princess-hotels.com. The deadline of this offer is 22nd December 2010.
Events included in EMAG competition are in the List of Competitions and Entertainment (see events description for more details).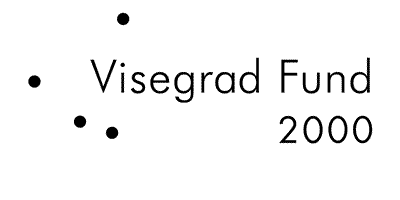 The International Visegrad Fund is an international organization based in Bratislava, founded by the governments of the countries of the Visegrad Group (V4)—the Czech Republic, the Republic of Hungary, the Republic of Poland, and the Slovak Republic—on June 9, 2000.

The purpose of the Fund is to facilitate and promote the development of closer cooperation among V4 countries (and of V4 countries with other countries, especially but not exclusively non-EU member states in Eastern Europe, the Western Balkans and the South Caucasus) through the support of common cultural, scientific and educational projects, youth exchanges, cross-border projects and tourism promotion.

Enamel. The traditional, waterproof and colour fast technique has come back in new and unusual forms. In cooperation with the brand Smaltum, the well renamed and skilful enamel goods producer, the EMAG team agreed on a possibility for you to buy a great variety of amazing, original enamel goods as presents for your friends and family or for your own use. You will love them!! J The stall will be situated by the entrance at the conference center Novotneho lavka and prices will be kept at very reasonable level (comparing to souvenir stores in the Prague Old Town) and as this is a stall run by wholesaler.