Main events
Galadinner
The main social event of EMAG is Galadiner, an entertainment evening at the terrase above Vltava river with view to the Prague Castle and the National Theatre. The delicious dinner will be held in form of Sweedish table, the vegetarian food and the basic drinks are involved. Special drinks to be ordered at the bar individually. You can talk to others or you can have a dance in rythms of life music playing classical as well as moders styles. You will get chance to try Czech traditional dance Polka too.
Event time: 31. 7. 19:00 - 1. 8. 02:00
Registration: Checkbox in your personal info
Place: MÁNES restaurant and galery, Masarykovo nábř. 250, Prague 1
Price: 40 €
Dress code: Not specified
What should you know about the place. The dominating tower belonged to fomer Stitkov mills from 1178. The building itself was implemented in 1930 for cultural and social purposes of Prague art group Mánes, that gave the building its name. The architect Otakar Novotný designed building that represented best the functionalistic architecture in Prague in twenties. In windows were used the largest pieces of glass of all Prague in that time. During communism the building didn´t get the care it disserved, now it is getting better.
You can get there by walking 15 minutes from Novotného lávka along the Vltava river or you can take two steps by tram 17.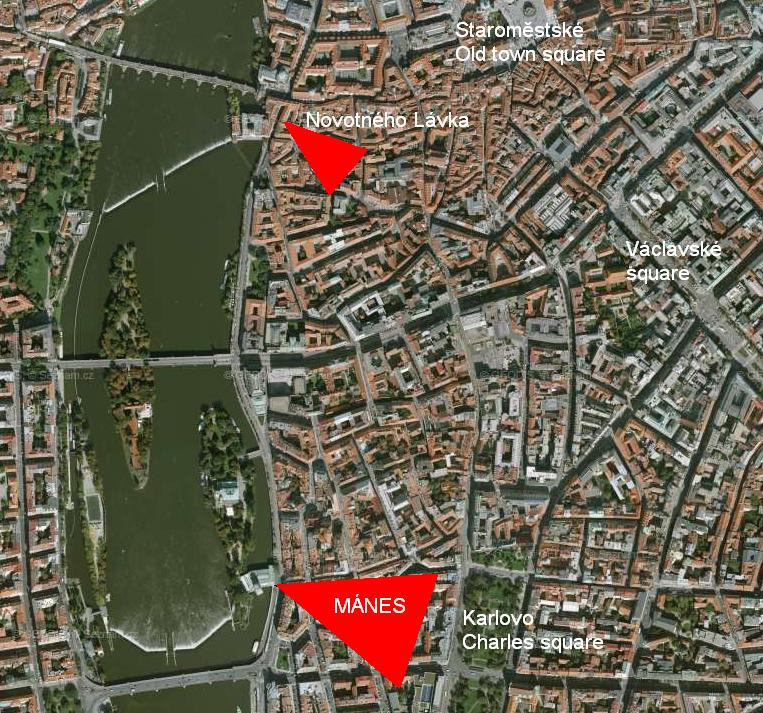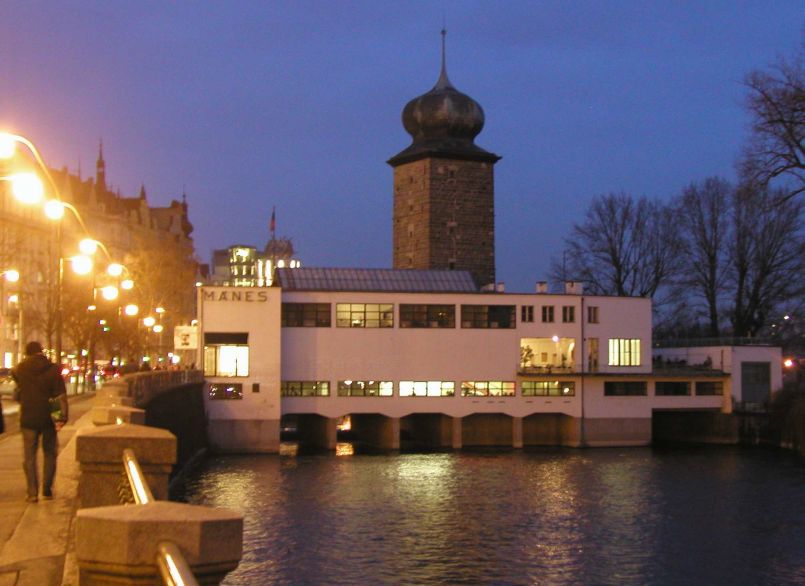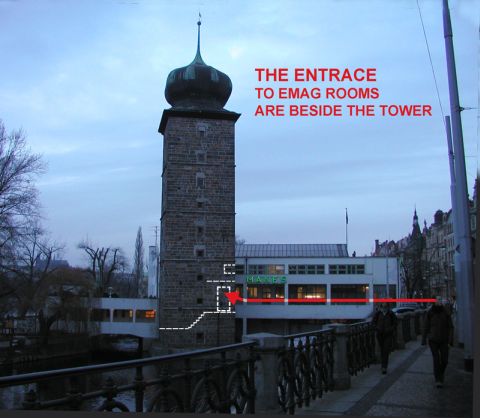 Icebreaker party
The first chance to meet EMAG attendees alltogether
Event time: 28. 7. 18:00 - 21:00
Registration: register here (login required)
Place: Room No. 217, Novotného Lávka
Price: free of charge
Opening session
The official opening of the European Mensas Annual Gathering 2010 in Prague will take place in the Tyrš´s House (Tyršův dům) in the district Malá Strana. The programm will begin with welcome of the Mensa´s representatives and invited guests, you will be able to meet organizers, you will receive the practical information. The programm will culminate with the interesting lecture of one of the invited guests. The Tyrš´s House you can find at street Újezd 40, that is in 20 minutes walking distance from Novotného lávka.
Event time: 29. 7. 13:00 - 15:00
Registration: register here (login required)
Place: Tyrš´s House (Tyršův dům), Újezd 40, Prague 1 map
Price: free of charge
Farewell lunch
Sunday presents a farewell lunch in form of the buffet lunch. Enjoy selection of good food and drink before you go. Dobrou chuť.
Event time: 1. 8. 12:00 - 14:00
Registration: register here (login required)
Place: Room No. 217, Novotného Lávka
Price: 10 €